This month has seen the first steps towards a centralised, digital Local Land Charges Register, upgrades to Groundsure's AVISTA all-in-one environmental report and Terrafirma launch their version of the official CON29M report.
HM Land Registry Launch LLC Service
HM Land Registry have launched its digital Local Land Charges Register.
Initially Warwick District Council have been chosen as the first to adopt this approach with another 27 councils expected to follow during 2018. The full programme to transfer all local authority's LLC data to HM Land Registry will take several years.
Two Part Process
Warwick DC and any other migrated council will no longer supply the LLC component of the local search, this will now need to be obtained from HMLR. Although this should be provided instantly and at a reduced cost the CON29 data will still need to be obtained from the local council.
As a Searchpoint customer you do not need to worry about this two part process as we will obtain both components of the Local Search from the relevant parties and deliver them to you. You will continue to be able to order an Official LA Search and we will split the order behind the scenes. For convenience we will display a single price and estimated turnaround for the whole search, however you are able to order either the LLC or CON29 separately should you wish.
Keep Calm and Carry On
To keep things simple you will not see any differences to the ordering process, however as the two components of the search are produced separately there will be some differences to the format of the search when you receive it. We will also receive the separate components independently, with the LLC expected to be available more or less instantly.
Unlimited LLC Refresh
A significant benefit of the HMLR service is the ability to refresh the LLC, for up to six months, to check for any new charges before completing a transaction. Details of how to do this will be provided with the LLC component of the search.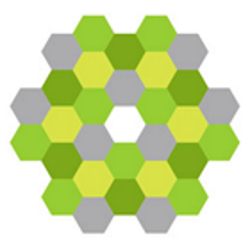 Grondsure AVISTA - Upgraded at no extra cost
Groundsure have announced major enhancements to their award-winning Avista report which now includes more in-depth transportation data at no extra cost.
New Data Being Added
Crossrail 2: Avista is the first environmental search report to now include Crossrail 2 data. Crossrail 2 is a new proposed railway linking Surrey and Hertfordshire via an underground tunnel through London. Crossrail 2 marks the next step in the ambitions to improve rail infrastructure and join major counties to the capital. The new railway line would stop at key locations throughout the city including Tottenham Court Road, Euston, St. Pancras, Victoria, Clapham Junction and Wimbledon, improving access to and from London and linking up major rail infrastructure projects such as HS2 and the Elizabeth Line (formerly Crossrail). The Crossrail 2 route, safeguarding areas, worksites and headhouses are all included in Avista.
HS2 data upgrade: HS2 data has been upgraded to include not just the route and stations but safeguarding areas, compensation schemes and "never seen before" noise and visual impact assessment data
London Underground and DLR: full route and operational times
Tyne and Wear Metro: full route information
Historical railway and tunnel features: further information on active and historical railway and tunnel features digitised by Groundsure from the highest quality historical mapping available.
Why is this important?
These new data sets include information which may impact property purchases as the data can reveal items that may reduce or improve a homeowner's enjoyment of their property.
It is vital that your clients know about these features. Rail infrastructure can cause ground stability issues through construction and operational vibration and it can be noisy. But on the plus side, it can be very convenient if living near a station or the property is located near to a proposed new station. Additionally, there is a wealth of evidence to suggest that living in close proximity to a train station can increase the value of a property.
Underground infrastructure can impede basement extensions and of course, there is the possibility of future compulsory purchase of land and property demolition for the construction of projects such as Crossrail 2 and Phase 2 of HS2.
The Terrafirma CON29M Report
Terrafirma is the first non-public body to be licensed by The Law Society, enabling Terrafirma to provide a new and enhanced Official CON29M Report.
Terrafirma CON29M report, includes all licensed Coal Authority data, a built-in loss of value insurance policy and comprehensively answers the official CON29M questions, satisfying Law Society and Lender compliance.
A professional opinion is provided within each report protected by £10 million Professional Indemnity, available to all parties within a property transaction and ensuring the clients are better protected from incorrect or missing information.
At A Glance
The report covers all 2018 CON29M questions and legal form, under Law Society Licence.
Clear, reliable and authoritative professional opinion
Comprehensive terms and conditions, with liability for professional opinion passing to Terrafirma, protecting client, lender and solicitor
Time saving design means rapid report risk screening and assessment.
Reduced need for additional reports, saving time and cost
Better data analysis means higher pass rates, all protected by £10 million Professional Indemnity per report
Official data licensed from the Coal Authority and updated weekly
Satisfies all new Law Society CON29M (2018) guidance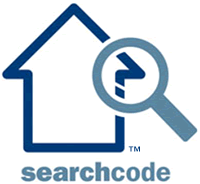 Low Cost Search Packs provide premium searches at a national price enabling you to quote with confidence.
Comprising Regulated LA , DW and Environmental searches,  the packs cost just £119.50 plus VAT. 
For real time pricing and accurate turnaround times click below.