About Lawyer Checker
Lawyer Checker allows you to gather further information on the vendor conveyancer that you are sending money to. When bank account and firm details are submitted, Lawyer Checker will identify if there is a track record of previous use associated with that account.
If there isn't, or the account is not well known, Lawyer Checker will carry out checks on more than 10 databases to give you further information to help you decide if it is appropriate to send money to that account.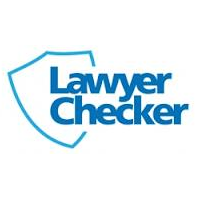 Why use this service
Lawyer Checker has been developed in the wake of growing concern about vendor conveyancer fraud. The SRA are concerned about criminals stealing identities of real firms, or setting up their own fake firm in order to obtain monies from property transactions.
On publishing their Autumn Update to the Risk Outlook the industry regulator states that they 'remain concerned' about the number of bogus law firms and risks that this poses.
The SRA have classed the threat from bogus firms and individuals as a priority issue.
The regulator is reporting a 20% increase in the number of reports of bogus firms received
The SRA has stated that victims of bogus activity were not covered by the "normal regulatory protections", such as access to the Compensation Fund, and law firms were under a duty set out in principle 10 of the Handbook to protect client money and assets
Lawyer Checker provides conveyancers with the information they need to make an informed decision as to whether to transfer funds to the vendor's conveyancer or to make further enquiries to the recipient firm themselves.
Limitations
This service is only recommended for residential transactions in England and Wales as the datasets used do not cover commercial conveyancing transactions or Scotland
Understanding Results
Lawyer Checker is a fast and convenient way to help safeguard your client's money against theft by a bogus law firm. It works by cross referencing the bank account details of the vendor's conveyancer with a database of accounts known to be safe.
Occasionally you will come across an UNKNOWN result.  This does not mean that the firm searched against is necessarily a bogus law firm. The fact is that the account and sort code provided does not have a historic footprint of transactions with other conveyancers within the Lawyer Checker database.
Price
£12 + VAT
Testimonials
"We have done a lot of work to reduce fraud but vendor conveyancer fraud remains an area of growing concern. That is why I welcome initiatives like Lawyer Checker that help our panel firms manage the risk associated with transmitting our money to vendor conveyancers. All conveyancers should reassess the checks they make before they send money to organisations offering undertakings."
Tracey Carr, Financial Crime Manager – Mortgage Fraud, Santander
"Even though we were vindicated and won our case at the Court of Appeal we still feel that it was something of a hollow victory. The distraction of the case, the refusal of the Nationwide to allow us to act for them whilst this was ongoing, and the doubling of our P.I. insurance premium could have had devastating results had we not been tightly managed. We did everything we were supposed to do but got caught up in a nightmare situation. For these reasons we use Lawyer Checker and suggest you do too."
Gary Davison, Managing Director of Davisons Solicitors
How to Order
Click the New Orders button to order.