Planning into RiskView Residential
Landmark Flood
Energy and Infrastructure
Increase in RRP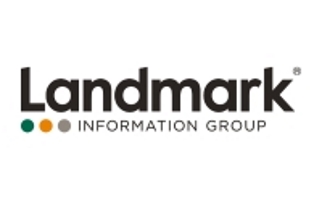 How RiskView Residential is going to save conveyancers time and add value in 2020
Planning data can cause delays and frustrations
When someone is planning on buying and then renovating their new home, planning data can throw a spanner in the works. Client queries can be time-consuming and costly.
It can be hard to ascertain what exactly your client wants when it comes to planning. They may be unsure themselves or think what they want won't need permission. In addition, large volumes of data can be confusing for the home buyer and could mean vital information about their purchase is missed.
How RiskView Residential is being enhanced to solve your planning data problems
RiskView Residential is an all-in-one environmental report that delivers easy-to-interpret data. It covers the key risk areas of contaminated land, flood, ground hazards and energy and infrastructure.
To kick off 2020, RiskView Residential will include planning applications and planning constraints data.
By including planning in with RiskView, Landmark has focused on efficiency by removing easily solved client queries.
Landmark prides itself on being at the forefront of innovation, and we've enhanced our advanced, yet simple to use, dynamic online viewer. Your client can use the new date filter to evaluate what's important to them. You might be surprised that out of hundreds of planning applications, your client is only interested in a few. Now they can save time and quickly focus on what matters most.
What's more, we've listened to our customers and unlike other planning reports, we've kept the number of pages in RiskView down to a minimum – placing the large, home-buyer centric data in the online viewer. This ensures you don't have to review or print dozens of pages unnecessarily.
Information in a click
The RiskView online viewer has also been enhanced to include (where possible) a clickable weblink for recent planning applications.
Together, RiskView's new features reduce the time it takes to evaluate planning data and the number of enquiries by removing the complexity and volume of the data presented – an innovation simply not possible in a PDF report.
Planning constraints data is also included providing invaluable insight for your home-buyer client to determine if nearby constraints are likely to have an impact on future plans or marketability. Using the online viewer, home buyers can see if planning has been refused in the area. They can also see if any recent applications could (in their opinion) have an impact on the location.
By arming homeowners with this data, you are helping them choose their future home, with real, factual information.
Together, RiskView's unique timesaving features add value to your service. You are also reducing the time spent dealing with planning related enquiries.
Providing complete environmental due diligence with professional opinion in one report, RiskView is the market leading choice in client care.
RiskView with planning includes:
Planning applications as standard
Planning application summary on one page in the report
Online viewer designed to reduce time spent on planning queries
Unique dynamic date filter
Planning application clickable links
Planning constraints
For samples, product card and to order online click the button below:  
Landmark launches Landmark Flood
Landmark's flagship flood report with qualified Flood Risk Consultant assesses every high-risk Landmark Flood report.
Landmark's flagship residential flood report, Homecheck Flood, is being relaunched as Landmark Flood. Landmark has been looking for ways to make it easier for conveyancers to provide a complete service for clients.
Flood risk can be a difficult and complex topic for you to support a home buyer on. A Further Action result can lead to delays in the transaction, as clients struggle to understand the risk they may be taking on. Landmark Flood ensures more Passed reports as our Consultancy team assess every high risk. Our Insurability section also provides guidance on determining whether the property is likely to be insurable and affordable. With current environmental concerns, this will enable you to give your clients clear guidance backed up with solid data.
Long term flood risk is a major concern for homebuyers
There are two important elements when it comes to flood risk. The first, and most important, is whether the property is likely to be insurable. The second, more emotive element, is the risk of flooding at the property. While insurance may be available, this does not stop the emotional impact and disruption of a flood event for the homeowner. It makes a huge difference whether the cost of relocation and repairing the property and contents are covered, but flood events can still be devastating for the occupants.
Every Landmark Flood report gives a professional opinion
A qualified Flood Risk Consultant assesses every high-risk Landmark Flood report. Rather than relying on data alone to inform whether a report has a Further Action outcome, our in-house Consultants assess each high-risk property and make an informed judgment. This reduces the number of false positives that are flagged and means more Passed reports. It gives you peace of mind, knowing the advice you give your clients is backed up by the opinion of a professional.
Relying on an automated report can sometimes lead to delayed transactions. This is due to data having the potential to flag issues at a property that may not truly representative of the overall risk.
Our Consultancy team have extensive experience in providing pragmatic flood risk assessments and spotting false positives in data. For example, where areas of high risk are confined to low points and aren't likely to reach the house, or where the resolution of the data is over exaggerating the risk.
Importantly, our Consultancy team are also on hand to support wherever a true high risk remains. The team can support your client by explaining the outcome and suggesting the best next steps, meaning a quicker resolution and a smoother transaction.
Landmark Flood delivers all the information conveyancers need
Landmark Flood includes:
Consultant assessment on all high-risk sites
Increased Pass results
Unique, digital online viewer for on and offsite flooding risk
Insurability section
Clear next steps
Consideration of all key sources of flooding
For samples, product card and to order a Landmark Flood report, click on the button below:
Increase in RRP
As of the 3rd January 2020 a number of Landmark products will have an increased RRP. Those products include:
Landmark Flood (previously Homecheck Flood) from £25 to £30 RRP (plus VAT)
Energy and Infrastructure from £25 to £30 RRP (plus VAT)
National Search Packs
National Search Packs provide premium searches at a standard price of £119.50 plus VAT enabling you to quote with confidence.
Comprising:
Regulated Personal LA search
Personal DW search
Environmental search