Searchpoint CONNECT – A Free Quote Calculator For Your Website
Updates and Improvements - March 2019
We've made our free quote calculator even better. CONNECT is now simpler, clearer and fully compliant with CLC and SRA guidelines.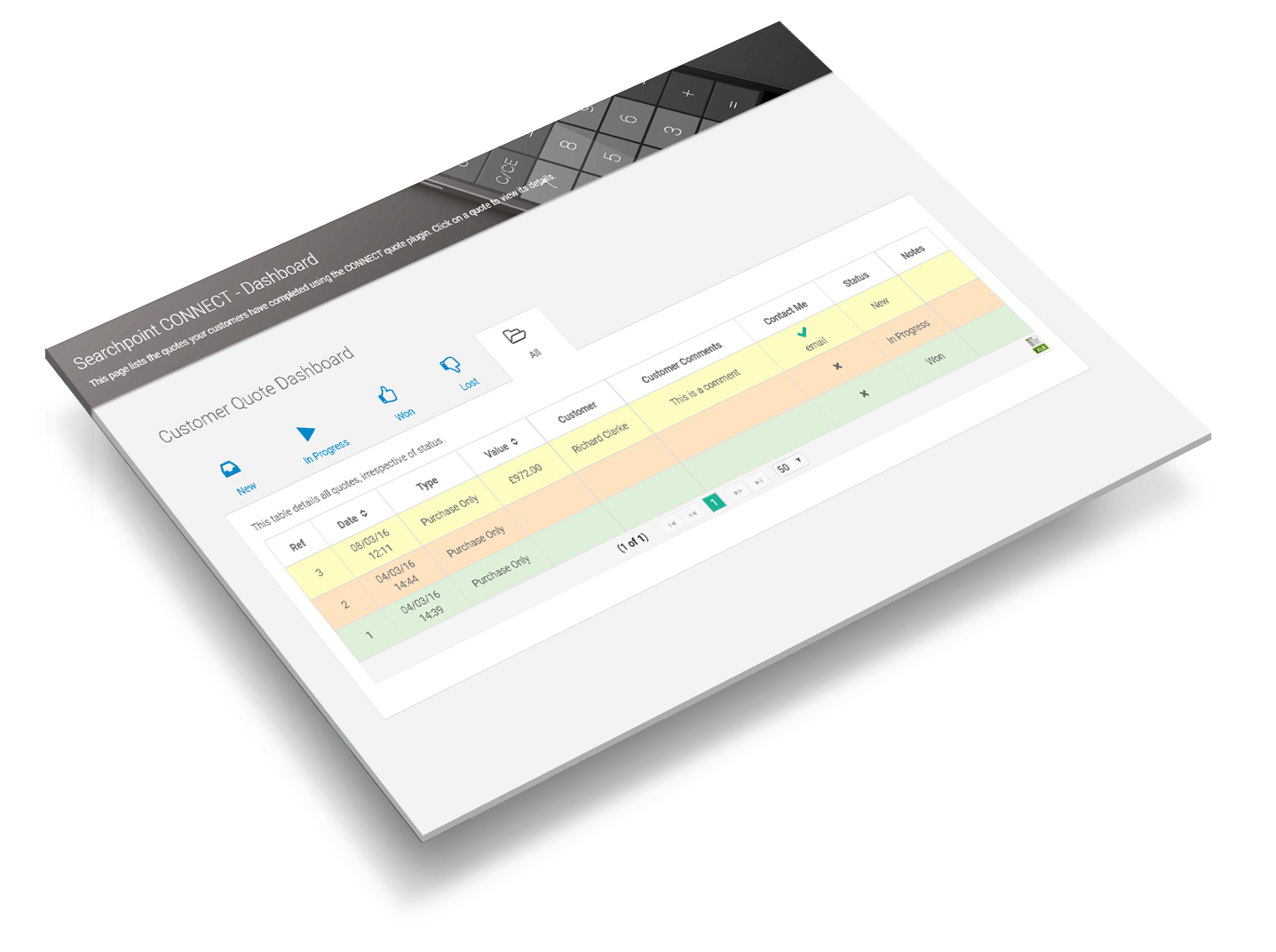 What is Searchpoint CONNECT?
Convert more of your website visitors into customers by providing them with instant quotes for your conveyancing services.
Configure your fees, disbursements and searches for each type of transaction.
Quotation based on property location, tenure, property value.
Add additional questions or options and coonfigure additional fees if selected.
Fully customisable text and style on the web pages and in customer emails.
Mobile friendly, CONNECT is designed to be used on any device including mobile phones, tablets or desktop computers
Full management dashboard with customers' contact information, full quote details and opportunity tracking.
Searchpoint CONNECT is completely free, there are no monthly or annual fees, no referral fees or transaction charges, and no setup costs. 
You can add the Searchpoint CONNECT quote calculator to your website with a single line of HTML code.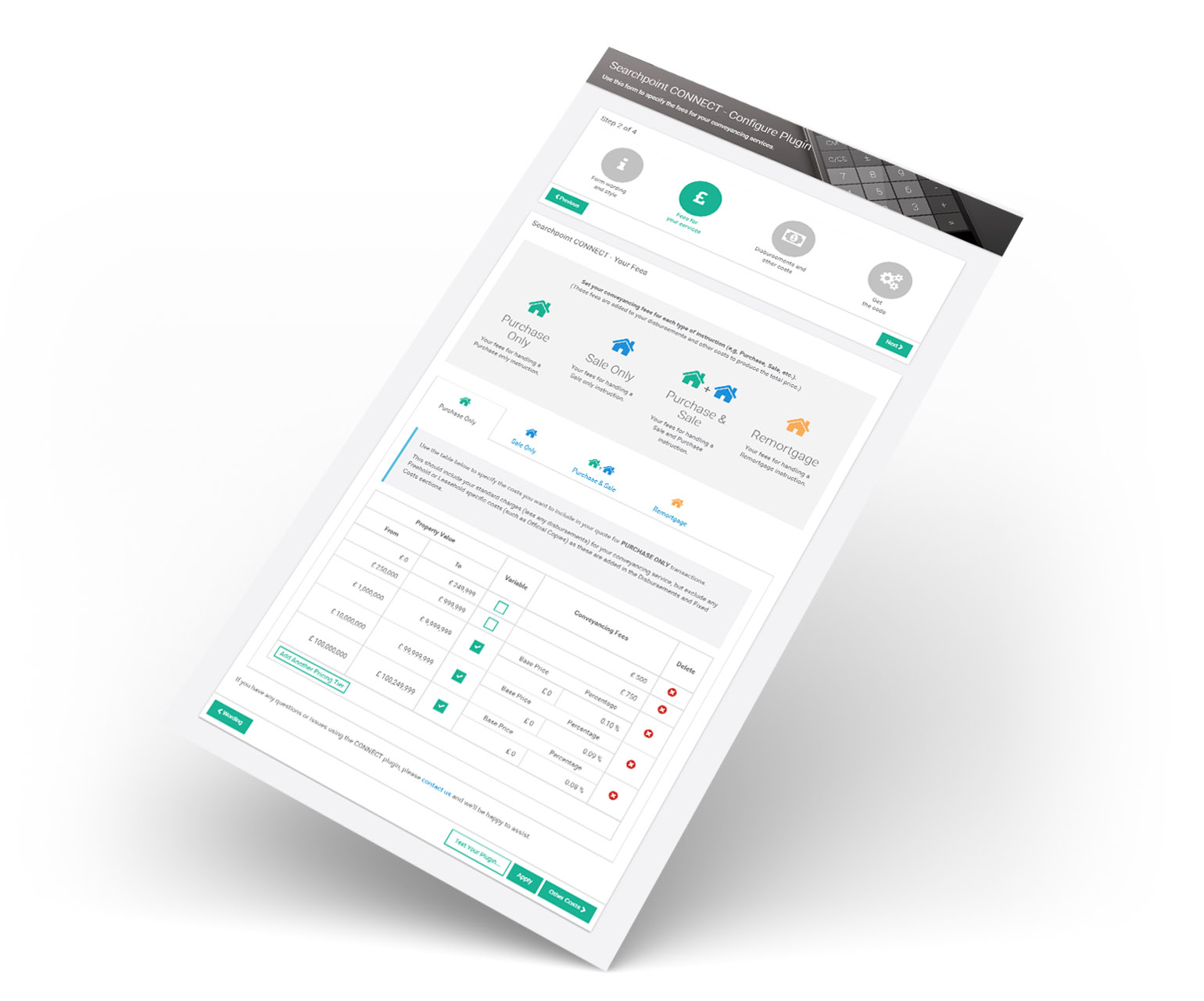 See it in Action
Searchpoint CONNECT Quote Calculator can be added to your website with a single line of code.
To see what it looks like, we've created a simple demonstration page.